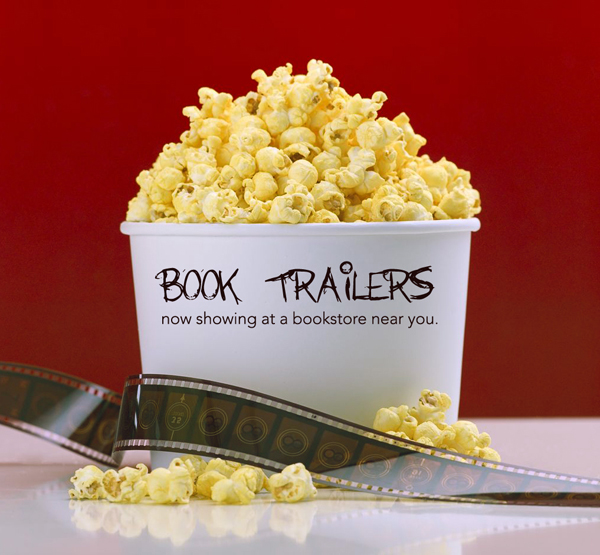 Book trailers are rapidly becoming a major pillar in many self-published writer's marketing campaigns.
The book trailer's ability to communicate the essence of a book in a short and entertaining manner can be a real boost to sales.
In this article BubbleCow writer Laura Elliott explains how you can make your own book trailers without breaking the bank. Her tips will also show that even the least tech savvy writer can construct a video that will promote their book.
The Birth Of a Book Trailer
I knew I needed a book trailer to help promote my newly released debut YA novel Winnemucca. First of all, I love movies. Heck, I lived in Los Angeles for twenty-four years. And, I worked in the entertainment industry. I knew the power of the trailer. Plus, how much fun would making my own trailer be?
But still, I didn't know how to make one. Hmmm. I'd incorporated videos in my designs for years at E! Entertainment Television and at The Los Angeles Times. But they were provided to me by amazing teams of award winning videographers. And the photos I worked with were shot by Pulitzer Prize winning photographers. Who did I think I was trying to do this all on my own?
Well, that's the best part. We aren't on our own! Writers are some of the most generous people. And so I kept my eye open for trailers that I loved. Enter the wonderful writer Rebecca Rasmussen [@birdsisters] author of The Bird Sisters published by Crown/Random House. I was surprised to find out she made her own trailer. Rebecca was very generous with her support and advise. Thanks Rebecca!
So after a load of conversations I managed to conjure up a recipe for book trailers:
iMovie application.
A killer soundtrack.
stock videos.
stock photography.
and WaaaaLaaa! You have your book trailer.
A Recipe For Book Trailers
iMovie is a very easy application to work with. It's drag and drop so no worries there. And it comes with every Mac.
A killer soundtrack is so important. I don't mind book trailers where the author reads their work. There is something very pure about that. But, like I said, I love movies. Music that evokes your story is compelling and can draw a viewer into the trailer in a unique way. I used www.productiontrax.com. Most of the audio clips are very reasonable priced. [I splurged on this and purchased sound for $60 because I loved it and am a music junkie.]
Stock Videos. I've seen a lot of trailers that try to tell the story with static images and scrolling or rolling text. It's a great effect. But, the medium is meant for video. And, if you don't have any that you've shot yourself, stock video sites are great ways to add some punch to your trailer. Sites I like include istockphoto.com and pond5.com. Both have great selections and great ways to save multiple videos for your consideration so if you are busy, like who isn't, you can come back later and make your final cut. Again, most videos are very reasonably priced, but watch it, some aren't. And don't worry if your video has a soundtrack with it. iMovie let's you separate the audio channel out and you can use whatever audio you want with any video. My average purchase for a video was $15.
Stock Photography. I use the same sites I recommended above to find images for book covers and for book trailers. Again, stock photography is reasonably priced. But be sure you check prices.
As always, have a budget in mind and stick to it, mine was under $90. It's really important to get the word out about your book, but what's more important is how much fun you have doing it!
The Book Trailer
Winnemucca is a young-adult small-town fairy tale about a teenage girl's enchanted road trip to her true self no matter who or what tries to stop her. One mistake will change Ginny's life forever. One answer will set her free.
I'm thrilled that my debut YA fantasy Winnemucca was just released on Amazon.com. One edition is digitally signed by me with a donation to The Wounded Warriors project, in honor of my nephew. You can check out my books here: http://www.amazon.com/-/e/B004KFSC92
Over To You
Did I miss anything? Do you have any tips or tricks from making your own book trailers? If you have anything to add to this article, or even just want to share your own book trailers, then please add it to the comments below…