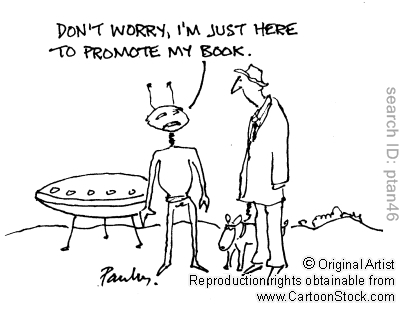 We all know that marketing your book can be tough. However, one strategy that works time and again is the virtual book tour. This is where you visit a number of blogs, doing interviews and generally promoting your book. The problem is that virtual book tours are a pain to set up. You not only need to write the blog posts, but also find decent blogs to host your virtual book tour. If arranging a virtual book tour is just too much hassle, here's a list of virtual book tour companies that will give you a helping hand.
Virtual Book Tour Companies We Recommend
Bewitching Book Tours specialize in paranormal, urban fantasy, and erotica/erotic romance author and book promotion. Prices start at $25 for a 1 week (5/7 stops) to $150 for a month long tour.
Blog Book Tours specialize in children's book authors and cozy mystery writers. They charge $75 per blog stop with a maximum of six stops or one week.
TLC Book Tours specialize in bespoke blog book tours, designing tours to fit the book and it's genre. They provide a 10 or 15 stop blog tour service. You have to email direct for prices.
Virtual Book Tours specialize in all genres. They charge $399 for their month long 20 stop tour, though prices do include additional services such as a page on their site and press release.
Mystical Book Blog Tours seem to specialize in Dark Fantasy. They quote their prices as ranging from $25-$200, with tours ranging from 3 to 15 stops.
Liftuse specialize in ''mommy' blogs, writing blogs, Christian men/women blogs, ministry blogs, and more.' They seem to offer a very full service and you will need to email for a quote.
Godess Fish Promotions specialize in romance fiction (in all its sub-genres: fantasy, suspense, paranormal, historical, etc), other genre fiction and Young Adult / Middle Grade fiction. Prices range from $30 (5 stops) to $199 (20 stops).
If I have missed any please add them to the comments and I will add them to the main post.
Thanks to Stephany Simmons for the research.
Virtual Book Tour Companies Suggested By Readers
If you want to recommend a company, or are just looking for a shameless plug, feel free to add a virtual book tour company to the comments.