In this article you will learn how to publish your book on the Kindle and iPad. You will discover that you need no special skills. The fact you have the ability to read this article means you already know enough to successfully upload your book to the Kindle and iPad.
As the war of the eReaders hots up, writers are being presented with a new and potentially profitable route to market. For the first time, Independent Writers have a self-publishing avenue that is not only low cost, but also offers the realistic prospect of reaching a significant number of readers, whilst actually making a profit in the process. This post examines the expanding market and offers a step-by-step guide on how to publish your book on the Kindle and iPad.
War Of The eReaders
Regardless of where you stand on the debate between dedicated eReader (e.g. Kindle) Vs third party tablet device (e.g. iPad), the news is good for writers. Readers are increasingly opening themselves to reading books digitally and the mass sales of both types of devices has created a significant market.
Amazon have been cagey about the sales of the latest generation of the Kindle, but even without accurate figures the sales have undoubtedly been huge. Apple, on the other hand, are understandably proud of the iPad's impressive sales and have openly confirmed that over three million devices have been sold. It also is strongly rumoured that Google intend to enter the tablet market with a device using Android. The result is that the market for digital books is set to expand.
Why Should Writers Care About How To Publish Your Book On the Kindle And iPad?
The first answer to this question is that it opens a new market for writers. However, that is a post in itself. What is important for writers, wishing to self-publish their own work, is that neither Amazon nor Apple have set up barriers to publication for Independent Writers. It is perfectly possible for ANYONE to sell their digital books on both the Ipad and Kindle. This post will give advice and guidance on how best to prepare and submit your book for digital distribution. In short, it will show you how to publish your book on the Kindle And iPad
Preparing Your Book For Digital Publication
Just because your book will not be printed on paper, it is still essential that you spend time and resources on the pre-production stages of the publishing process. Getting your book onto the iPad and Kindle is just the start. You need to ensure that once readers download your book, that the reading experience is so good that they have no option but to mention your book to their friends. In order to do this you must ensure the book looks and reads the best it can be.
Editing
Editing is an essential part of the publication process. Think of it like this - if editing was not essential, then money pinching publishers would not shell out for the service.
However, despite the importance of editing many writers are still unclear about the process.
There are, in fact, two types of edit. The first is what we call a structural edit. The second is a proofread.
A structural edit is a big picture edit. This is the kind of feed back a writer would have traditionally received from an agent or commissioning editor. This is where plot holes are filled, structural altered and major problems fixed.
A proofread is the grammar and spelling check. This is the final step before publication. This is the step that allows you to publish error free and avoid those painful Amazon reviews.
Editing is so much more than checking for errors and it is your first step to producing a great read. If your book was to be prepared for publication by a publishing house, it would pass through a four editing step process prior to printing:
Cover Design
Assuming that you are happy with the content of your book the next step is to think about cover design. It goes without saying that a good book cover will sell books. This is especially important for books being sold from bookshelves in book shops, but still applies to the digital market. It is essential that you have a good book cover. As with editing, cover design is a skill and you should seriously consider using a professional to design your cover. Here are just a couple of suggestions of companies that BubbleCow trusts - 2H Designs (UK) and The Book Designer (US).
Self-Publishing On The iPad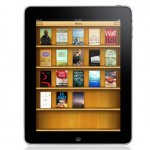 Apple's distrubtion system for the Ipad (and Ipod), is a free app called iBooks. Once installed on your device, iBooks allows you to buy, download and store your ebooks. Though Apple have little restriction on the books that can be uploaded to the iBooks software, individual writers are not able to directly upload titles. Instead, Apple have appointed a number of Apple-approved iBookstore aggregators. These companies will be familiar to most Independent Writers, but for the sake of simplicity this article will focus on Smashwords. The process of uploading your book to Smashwords is simple, and most importantly, free.
Here's the step-by-step process SmashWords recommends:
1. REGISTER: Sign up for a free Smashwords account, if you haven't already. Choose a "member name" that corresponds with the pen name or publisher name you will be using. Choose carefully, you cannot change it later.
2. STUDY: Study every link at the How to Publish at Smashwords page. If you carefully study the links and resources, you'll find it's much easier and faster to get your book approved and distributed to Apple.
3. FORMAT: Study and implement the Smashwords Style Guide so you can learn how to format your ebook to the requirements of Apple and our other retailers. Your book will not get distributed by Smashwords unless you follow the Style Guide. Your book must be uploaded to Smashwords as a Microsoft Word .doc file. No, you cannot upload a PDF or EPUB or MOBI as your source file.
4. COVER IMAGE: You will need a quality book cover image (JPEG file), and it must be a vertical rectangle shape, at least 600 pixels tall, and the cover should include both the title and the author name. The cover cannot be a grey scale image (i.e. black and white only), and it cannot contain hyperlinks or web site addresses (it's not considerate to Apple to direct your prospective customers elsewhere).  As with all Smashwords ebook covers, keep the image PG-13 (no nudity).
5. STUDY PREMIUM CATALOG PROCESS: If you haven't already done so in Step 2 (naughty writer!), click to the Smashwords Distribution Information page to learn how Smashwords distributes books, how the Premium Catalog evaluation process works, and how to fast track your books. If you follow the instructions carefully, you could see your ebook in the iPad iBookstore within a few days, and usually no longer than a week or two!
6. CONTENT RESTRICTIONS: To publish on Smashwords, you must be the original author or the exclusive digital publisher or distributor. Your book must satisfy the Smashwords Terms of Service. Smashwords, as well as Apple and our other retailers, strictly forbid content that encourages illegal activities, promotes intolerance or discrimination, invades the privacy of any person, or that slanders or libels a person or organization. Erotica that depicts underage persons engaged in or witnessing sexual acts is stricty prohibited, and may result in immediate Smashwords account deletion, forfeiture of earnings, and banning from our distribution channels. Common sense, folks.
7. PRICE, ATTACH & UPLOAD: Once you have carefully formatted your book to the Style Guide, click the Publish link at the top of any page. Carefully fill out the information. Apple prices ebooks in 99 cent increments, so we encourage you to do the same, otherwise we will round up your price to the nearest 99 cent increment. Triple check every field is completed before you click the publish button at the bottom of the page. If you experience problems uploading, this troubleshooting FAQ will help.
8. MEATGRINDER CONVERSION: After you click the publish button, your browser will pause as it uploads your information to our servers and our Meatgrinder conversion service.  Once we receive the book (usually takes ~30 seconds), you'll see it progress to a conversion page with a spinning wheel. You can watch the wheel turn, or you can click away. If you watch, at the end of the conversion you may see AutoVetter messages, suggesting probable formatting problems. Take these recommendations seriously. If you decide to click away and not watch the conversion (if the system is backlogged, it can take hours to process), you can wait until you receive an email confirmation of your completed conversion.
9. CHECK FOR INSTRUCTIONS: Check your Dashboard. What does it say under the "Premium Status" column? You want it to say "Pending review" or "Accepted." It usually takes a week or less for us to manually approve your title for the Premium Catalog. If it says "Requires Modification," click the link for instructions, where you'll find AutoVetter messages and/or personal notes to you from our reviewers. If your book requires modification, it means you probably did not accurately implement the Smashwords Style Guide. You'll find additional tips if you scroll down that page.
10. UPLOAD NEW VERSION (ONLY IF REQUIRED): If you were asked to revise the book, after you're done with the revisions return to your Dashboard and beside the book title, click "Upload new version." NEVER NEVER go back to Step 6 to re-publish a book you already published. This can get you banned from the Smashwords service.  However, you are welcome to upload updated versions via the "upload new version" link as often as you wish.
11. VALIDATE YOUR EPUB: Once your ebook conversion completes, we'll output your book in multiple formats, including EPUB.  Apple requires that your EPUB file pass the EPUBCHECK validator.  Here's how you can check:  Go to your book page, download the complete (not the
sample) EPUB, then upload it to a free validator such as http://threepress.org/document/epub-validate.  Most books pass 100%.  If your book fails, it's usually caused by easy to fix (though sometimes difficult to diagnose) problems such as poorly
formed hyperlinks.  Learn more about EPUBCHECK error messages by clicking here.  After you fix your book, return to your Dashboard and click "upload new version."
12. ASSIGN AN ISBN: Apple (as well as Sony) requires your book have an ISBN. Go to the ISBN Manager page to learn about ISBNs and assign one to your book. Your ebook ISBN must be different than the print book ISBN. We can assign you a free or low cost ISBN, or you can obtain one from your local ISBN registrar.
13. OPT-IN TO APPLE CATALOG: Go to your Dashboard and click on the Channel Manager link where you must manually opt-in to the Smashwords-Apple distribution channel for each book. You will be asked to carefully review and agree to special terms, required by Apple, in order for them to list your book in the iBookstore.
14. WAIT: After your book is accepted to the Premium Catalog, and you've assigned your ISBN and have opted in to the Apple channel, then your job is done. Now you wait for Smashwords to distribute your book to Apple. We typically ship about once per week. After we ship, it will usually appear in the iPad iBookstore within a day or two, although erotica can take longer because it can be subject to manual review at Apple. Check the shipment status in your Channel Manager.  If you notice that ship dates pass you by (even after your book has been approved for the Premium Catalog, and you've opted in to the Apple channel and attached an ISBN via the ISBN Manager), then it could indicate your EPUB file is failing to pass the EPUBCHECK validator, as required by Apple.  See Step 11 above.
15. PROMOTE YOUR BOOK: Download the free Smashwords Book Marketing Guide for an extensive list of book marketing ideas, all of which are free to implement. Learn what Smashwords does to market your book, and what you can do for yourself.
16. GET PAID: For all sales at Apple, you will earn 60% of the retail price you set. Smashwords pays quarterly on all monies received by Smashwords on your behalf by the end of each quarter. Keep in mind this means there is a lag time between the time a customer purchases a book at Apple and that money is transferred to Smashwords. To learn more about how we pay you your earnings, and the royalty rates for all of our different sales channels, see this Smashwords Royalty FAQ.
Self-Publishing On The Kindle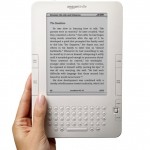 Amazon have taken a different approach to writers uploading their books for sale on the Kindle. Instead of using aggregation companies, they allow Independent Writers to upload their books directly. This gives writers more control over the process, but does mean they don't have any third party support. The foundation of Amazon's self-publishing system is their Digital Text Platform. Below is a step-by-step guide to publishing on the Kindle but I strongly recommend that you read the information on the Kindle forums before actually uploading your book.
1. CREATE AN ACCOUNT: Go to the Digital Text Platform (DTP) and create an account.
2. FILL IN BOOK DETAILS: Once logged into the DTP, click the "add a new item" on top, left-hand side of the page to publish a book. This will open a dashboard, from which you need to do the following:
Enter the product details: Add the Title, Language, Categories and Authors. Plus also add ISBN, Description, Publisher, Publication Date, Search Keywords, Edition Number, Series Title, Series Volume and Product Image (cover page) where possible.
Confirm the content rights: Assuming you own the rights choose "Worldwide rights - all territories."
Choose format: The Kindle only supports Word (.doc), MobiPocket (.mobi and .prc) and HTML files. Be wary of formatting.
Choose price: Enter the price of the book.
Publish your book: Hit the "publish" button. It will take Amazon 24 to 72 hours to process.
This post offers the bare bones of self-publishing on the iPad and Kindle. Therefore, I would be very interested in hearing any advice writers who have already used the services can provide.